Drupal Maintenance and Support Pricing
Transparent Pricing. No Hidden Fees.
Pick a Drupal Maintenance & Support Plan that
best suits

your needs.

It's time to get your Drupal site under control. We'll give it the love and attention it deserves. As soon as you choose a plan, we can get started right away. The first thing we do is audit the entire site and get familiar with how your developers set it up. Then we immediately scan it for security issues and get them remediated ASAP. If you have any questions, please click the online chat below or email support@drupalaid.com. We look forward to working with you!
 

Basic

$99/mo.

3 Month Minimum

Standard

$199/mo.

3 Month Minimum

Pro

$299/mo.

3 Month Minimum

Setup Fee
$0
$0
$0
Support for 1 Site
 
 
 
 
 
 
 
Same-Day Security Updates  
 
 
 
Monthly Module Updates  
 
 
 
Monthly Broken Link Scan  
 
 
 
Monthly Security Scan  
 
 
 
Monthly Manual Site Check  
 
 
 
Monthly Speed Test  
 
 
 
 
 
 
 
Offline Updating  
 
 
 
GIT Version Control  
 
 
 
Detailed Work Notes  
 
 
 
Testing After All Updates  
 
 
 
Security Guarantee  
 
 
 
Hack/Malware/Down Recovery  
 
 
 
Uptime Monitoring  
 
 
 
Daily Offsite Backups  
 
 
 
Free Basic Website Hosting & SSL  
 
 
 
 
 
 
 
Unlimited Support  
 
 
 
Unlimited Website Repairs & Fixes*  
 
 
 
Unlimited Website Updates*  
 
 
 
 
 
 
 
Average response time
24hrs
12hrs
8hrs
 
Choose Plan
Choose Plan
Choose Plan
* Subject to reasonable use (see FAQ's below). Small Repair and Update Jobs must be requested one at a time and take no more than 30 minutes, only urgent jobs are completed on weekends.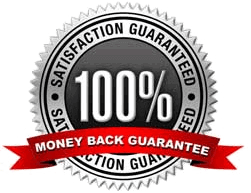 Don't require monthly support? Get a quote for a single job. 
---
What People
Say About Us
  You guys are fast! I am so pleased with your work on the website. You are professional and efficient and I cannot tell you how much I appreciate it.  
Colleen B. - Non Profit Drupal 7
  Thank you @Drupal Aid for coming to my rescue and fixing my site so quickly! Fantastic customer service!!!  
Nancy T. - Non Profit Drupal 8
---
Frequently Asked Questions
What versions of Drupal do you support?
We support Drupal 6, 7 and 8. Sorry, no Drupal 5. Yes, we still support Drupal 6 LTS.
What happens if a module or theme update breaks my site?
The simple answer is that we fix it. We go out of our way to ensure compatibility before we update modules, themes, or Drupal versions, but sometimes the results of an update are unexpected and things break. In those rare scenarios, we quickly repair the issue and contact the plugin or module maintainer so they can work on patching the issue. Generally these types of issues are caught in our Staging Environment before we deploy any update to the live site.
Are Major version upgrades of Drupal included?
No, upgrading from Drupal 6 to 7 or even 7 to 8 can be a painstaking process depending on the architecture of your site, the particular modules being used, and how your theme was constructed. Sometimes the same modules do not exist in the newer versions so you may need to rethink some functionality, and the theming layers between Drupal 6, 7, and 8 are all different so your theme will most likely need to be re-coded to work properly. The best time to do a major Drupal version upgrade is when you are doing a redesign of your website. Our proactive maintenance updates only cover security and code updates for your current major version of Drupal.
How can you help me?
We're the Drupal support experts and our team solves dozens of problems every day. If you have a Drupal problem but not sure if we can help, please use live chat or contact us to find out more.
What is the limit to the tasks you can perform?
The tasks we complete for your site must be under 30 minutes of development effort. That helps us make sure that we can keep all of our customers happy. This means that 30 minute tasks are in scope and larger more complex projects are out of scope.
Is there a limit to how many times we can call on support?
We will support a reasonable number of requests per site. We expect people to be fair and we'll let you know if you aren't being reasonable.
Are there limits to the tasks that Drupal Aid will do?
To ensure we keep all of our customers happy, we only do small fixes and jobs. This means that 30 minute tasks are in scope and more complex tasks are out of scope.
I'm not sure if my job is a small 30 minute job, what do I do?
If it seems like a small job, just sign up and we will do our best to fix it for you. If we can't, we will give you a full refund. You can also ask before you signup, click here
This sounds too good to be true! How do you provide "unlimited" support?
We're fair and we've found that our clients are as well. We will happily support a reasonable number of tasks per site, but we'll also let you know if you are overdoing it.
Free Basic Hosting! What???
We have lots of clients come to us with really slow shared hosting accounts. This is for you if you currently have some cheapo hosting plan that can barely load a page in Drupal or if your hosting company is down a lot. Our Free Basic Hosting is reliable (99.9% uptime) and configured just for running Drupal sites, so your site will be fast and responsive. If you already have Pantheon, Acquia, dedicated servers, or something that's already really fast, then you'll want to stay there. This is an optional feature, definitely not required.
Will you support more than one site?
Yes. However you can only have one site per plan, so you will need to sign up for another plan for another site.
What don't you do?
Drupal Aid specialises in support, maintenance, small fixes, and updates. This means there's a lot of work that we don't do, including new site design or re-redesign, PSD to Drupal conversion, major new features, custom web development, SEO, PPC, hosting, content creation, and any task taking over 30 minutes. If you aren't sure feel free to ask, click here.
Can I change my plan after signup?
Of course. You can upgrade or downgrade at any time by visiting your billing portal. If you aren't sure how to access the billing portal, contact us and we'll send you a link to your personal portal.
How does billing work with Drupal Aid?
We offer monthly recurring billing which automatically charges your credit or debit card each month. You never have to worry about missing a payment or mailing a check. There are no contracts and you can cancel at any time.
Do support Drupal Multi-sites?
Yes, BUT, you must have a seperate Drupal Aid account for each site contained within your multisite. Despite multisites sharing a codebase, the individual sites can be totally different in nature and include their own unique modules. This can actually make multisites much more difficult to maintain because a single change in a shared codebase can have different effects in the various sites. So we treat each site as it's own and manually confirm that everything is updated and works properly.
Do you provide by 24/7 support?
99% of our jobs are completed from Monday to Friday during regular business hours 9AM-5PM EST. We keep an eye on incoming support tasks over night and over the weekend, so if there's an urgent issue we can call a developer in to help.
How long does a task take to complete?
Most of our tasks are completed on the same business day and often within a few hours. If you request a task over night, we will take care of it in the morning. If you request a task over the weekend, we will take care of it on Monday morning unless we deem it to be urgent.
I'm thinking about signing up... when will you solve my problem?
Getting started is straightforward and easy, which means our team will start working on solving your problem on the same business day you sign up.
Is there a phone number to call when something really bad happens and we need OMG help right away?
We do everything via email so just email support@drupalaid.com when you need anything. It's monitored all the time.
Do you offer a money back guarantee?
Yes. If you're not 100% satisfied with our service in the first 30 days, we will refund your subscription.
I have a question that you haven't answered, where can I find out more?
Please use our Contact form or email support@drupalaid.com so we can answer your question.
---
We Are Drupal Aid
Your Drupal Support Team
We empower you to focus on your business without worrying about Drupal. You get access to the world's best developers for maintenance, support, & small jobs.
We're Passionate about Every Site
Doing the work we love to do
We do Drupal on a daily basis. We love fixing Drupal website problems and taking care of your Drupal issues.
We're Drupal Professionals
We've been working with Drupal for over 10 years
From basic CSS, to content types, to Views and Panels, we enjoy working within every facet of Drupal.
We're Willing and Able
Available When You Need Us
From email to chat, having a Drupal professional at your beck and call is priceless.
We're Experienced
Pittsburgh Based, in business 17 years
Drupal Aid is a service provided by 2440 Media (2440media.com), a Pittsburgh-based web design firm started in 2002.